Gold Stripes? Try Pastel Robes, Sweetheart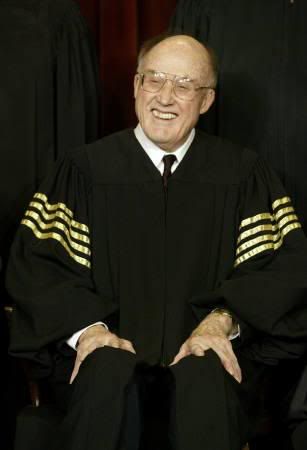 With the possibility of become Chief Justice, many are wondering what Roberts will do with the
five year tradition of the Chief Justice wearing gold stirpes
.
Rumor has it that the better question is whether the Supreme Court will even wear those stuffy, boring black robes at all anymore.
For example, in the spirit of recent Supreme Court decisions, Judge Roberts has decided to look outside the United States for ideas in Judicial attire. For example, a Justice of the Supreme Court of, appropriately enough,
Queensland
, has the following design that is said to be on the Judge Roberts short list: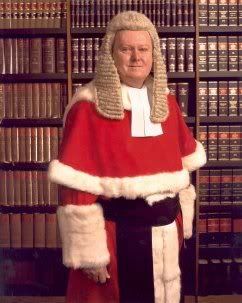 Whether Judge Roberts will adopt this fanciful design for all Justices on the United States Supreme Court will be answered soon enough.
******************************************************************************
Cross-posted at
No Government Cheese